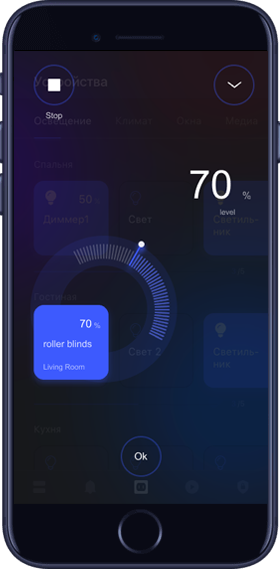 The ConnectHome smart home system allows you to control curtain drives regardless of their manufacturer. Make your daily life more comfortable. Now you can open/close blinds not only manually, but also from your smartphone, from the switch, as well as using voice assistants from Apple and Google.
Blinds are a stylish solution for sun protection. Thanks to the ConnectHome smart home system, you can control the electric blinds. Forget about inconvenient remote controls, control the rotation and raising of the slats from your phone, by voice, using scenarios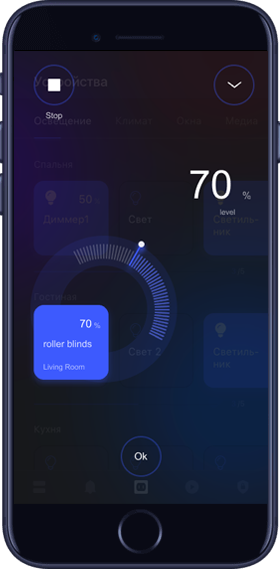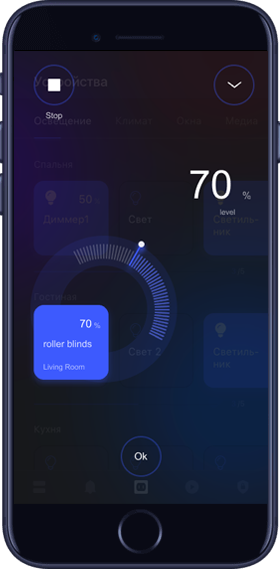 Management of sun protection systems

Sunshade systems create a cozy atmosphere in bright sunny weather. ConnectHome's Smart Home integration gives you the ability to control your sun shading actuators from your smartphone, and with a built-in weather control mechanism, automatically closes your awning in strong gusts of wind, preventing it from breaking.
Thanks to the ConnectHome smart home system, the automation of gates, barriers and roller shutters can be controlled even more conveniently. You no longer need to carry inconvenient remote controls. Your phone is always with you, ask Siri or Google and the gate is open. And with the handy ConnectHome app, you can not only control the automation, but also view opening/closing statistics, receive notifications and much more.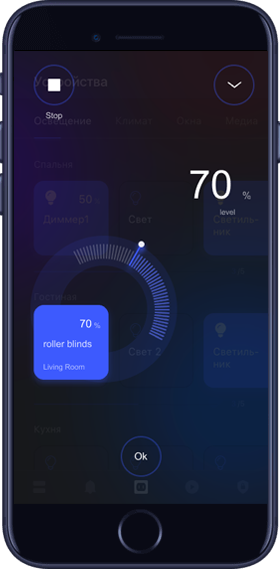 Our managers will be happy to help you!